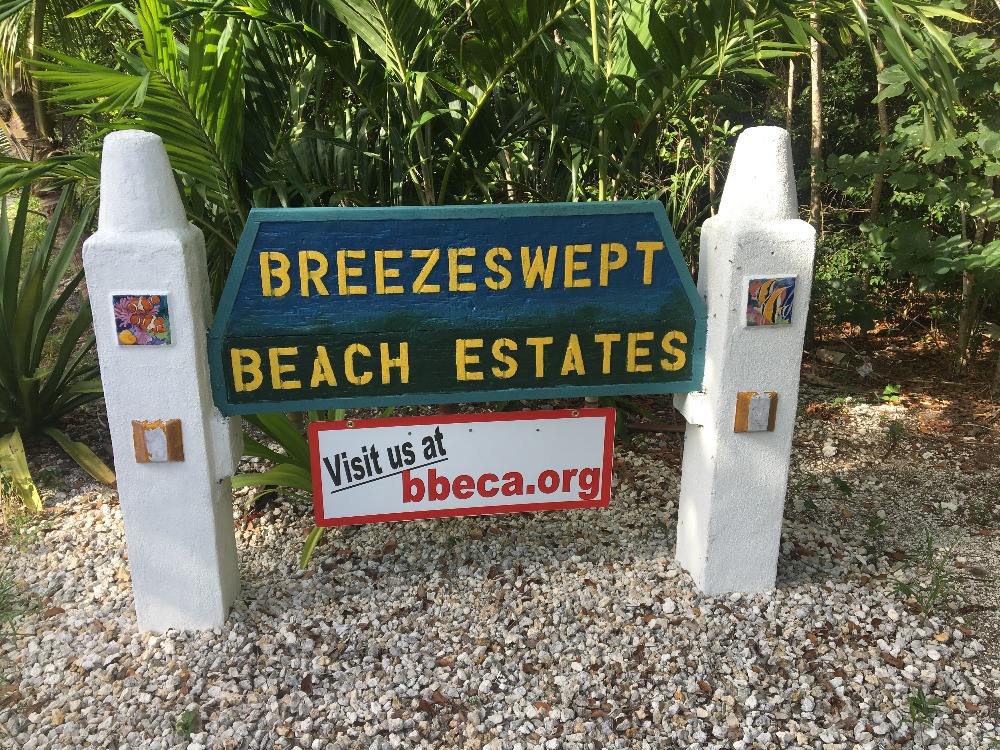 The Board of the Breezeswept Beach Estates Civic Association met on March 28 2018  to reorganize following Hurricane Irma.  Jamie Merkel is the new chairman, Corrine Shearer is the new vice-chair, Lily Corsello remains Corresponding Secretary, Dianna Tice is the new Secretary, Sherri Harper remains as Treasurer.  Committee chairs include Lisa Groene for Water quality, Bruce Harper for Landscaping, Dianna Tice for the Website, and Jamie Merkel for Navigation.  June Crumley, Carole Dehart and Ginny Donaldson have resigned as Social Chair, Newsletter, and Membership chair respectively.  Volunteers will be sought for those positions.

the meeting centered around planning for the Spring Social and addressing community concerns around pet clean up, the state of the culverts under West Indies, and dangerous speeding along our main roads.

The Board met again on April 14, 2018 before the Spring Social. Jamie reported that the culvert going through the pocket park is in good shape and working but the one at the top of the neighborhood is totally blocked. 
Speeding and clean up after pets remains problematic. Various solutions were discussed both at the board meeting and with the membership attending the social.  
The Members Directory on our website has been left open for anyone to add their information but now it is time to close it to dues paying members only.  Within the next few weeks, information will be deleted from the directory for anyone who is not a dues paying member, so if you wish to retain full use of the website and receive all notices and email blast from the association, please pay your 2018 dues as soon as possible. 

There was a very good turn out at the social and everyone there seemed to enjoy getting together as neighbors after the difficult season recovering from the hurricane.  Volunteers were found for the Social Committee: Barb Weeks and Stv Dalpias agreed to work together planning activities.  Volunteers are still needed for the newsletter and membership. Please consider getting involved as we are stronger together than we are separately!